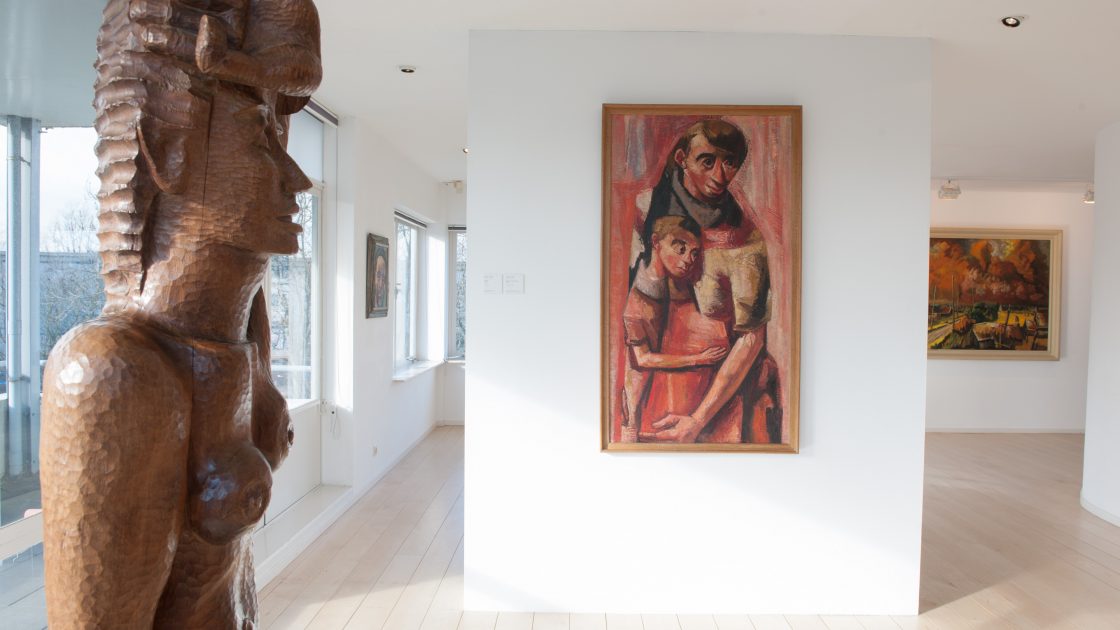 WHITE GEM IN GREEN MUSEUMPARK
Museum for international Expressionism in one of Rotterdam's most beautiful villas.
The Chabot Museum has an important collection of works by Dutch expressionist Henk Chabot (1894-1949) and is housed in a monumental villa from the modernist era (architects G.W. Baas, L. Stokla, 1938) The peaceful homely atmosphere of this listed monument built in 1938 does perfect justice to Chabot's paintings and sculptures and to works by his contemporaries and present-day kindred spirits. Expressionism and the inter-war period are central to the museum's temporary exhibitions. The gardens surrounding the building and the other white villas scattered around Museum Park are part of an oasis of green in the very centre of Rotterdam.