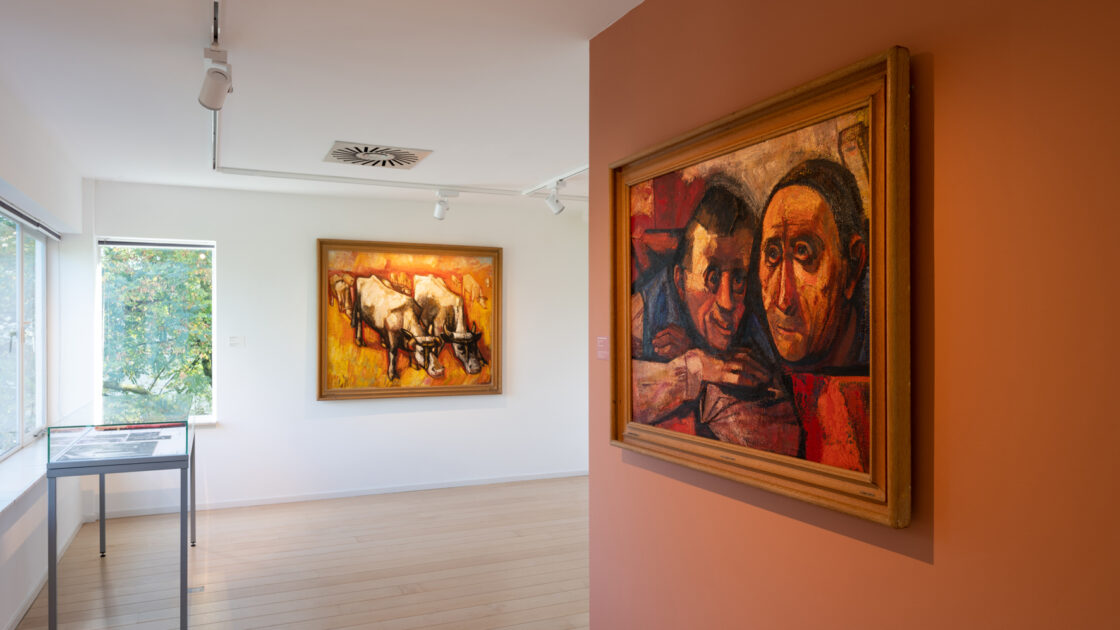 It's going to be tremendously good
Friendships and connections
3 May – 25 September 2022
Highlights and defining moments from Henk Chabot's (1894 – 1949) broad oeuvre. He mostly took his inspiration for the often monumental and idiosyncratic paintings of landscapes, people and animals from his immediate working and living environment on the river Rotte and his close relationship with the people who lived there. However, he also purposefully visited other Dutch regions together with friends, to immerse himself into a sublime scenery and later depict a heavily concentrated version of it in his art, e.g. the cornfields near Nijkerk and the blooming Betuwe.
It's going to be tremendously good
The title of this exhibition is derived from a letter artist Charley Toorop (1891 – 1955) wrote to Chabot in 1940, shortly before the war. Charley Toorop was a good friend of his, they exchanged lots of experiences and letters. Recently, a thus far unknown picture of Charley Toorop has been found, showing her at work in a Westkapelle street in 1933. It was taken by Chabot. Toorop visited Walcheren regularly and Chabot spent eight months in Vrouwenpolder in 1933. There Chabot discovered his 'special shape and colour'. In Vrouwenpolder he carved images directly from stone and painted large, heavy impasto canvases of Zeeland villagers, clay fields behind the dunes and the rough sea.
The collection is growing
In recent years the Chabot Museum collection has been expanded with important donations and long-term loans, including eighteen paintings by Chabot from the Boijmans Van Beuningen Museum collection. These were mostly purchased from Chabot's widow in 1955 as a group of paintings representing Chabot's oeuvre.